Talks & Workshops
Abstract drawing workshops, lessons, and talks about art and science.
I am available for leading workshops and classes with adults about abstraction. My approach is a talk or demonstration about the range of styles and approaches to abstract and then practical work with students to create their own individual approaches to abstracting images of the landscape.
Below are images of student work from workshop days at Crescent Arts, Scarborough.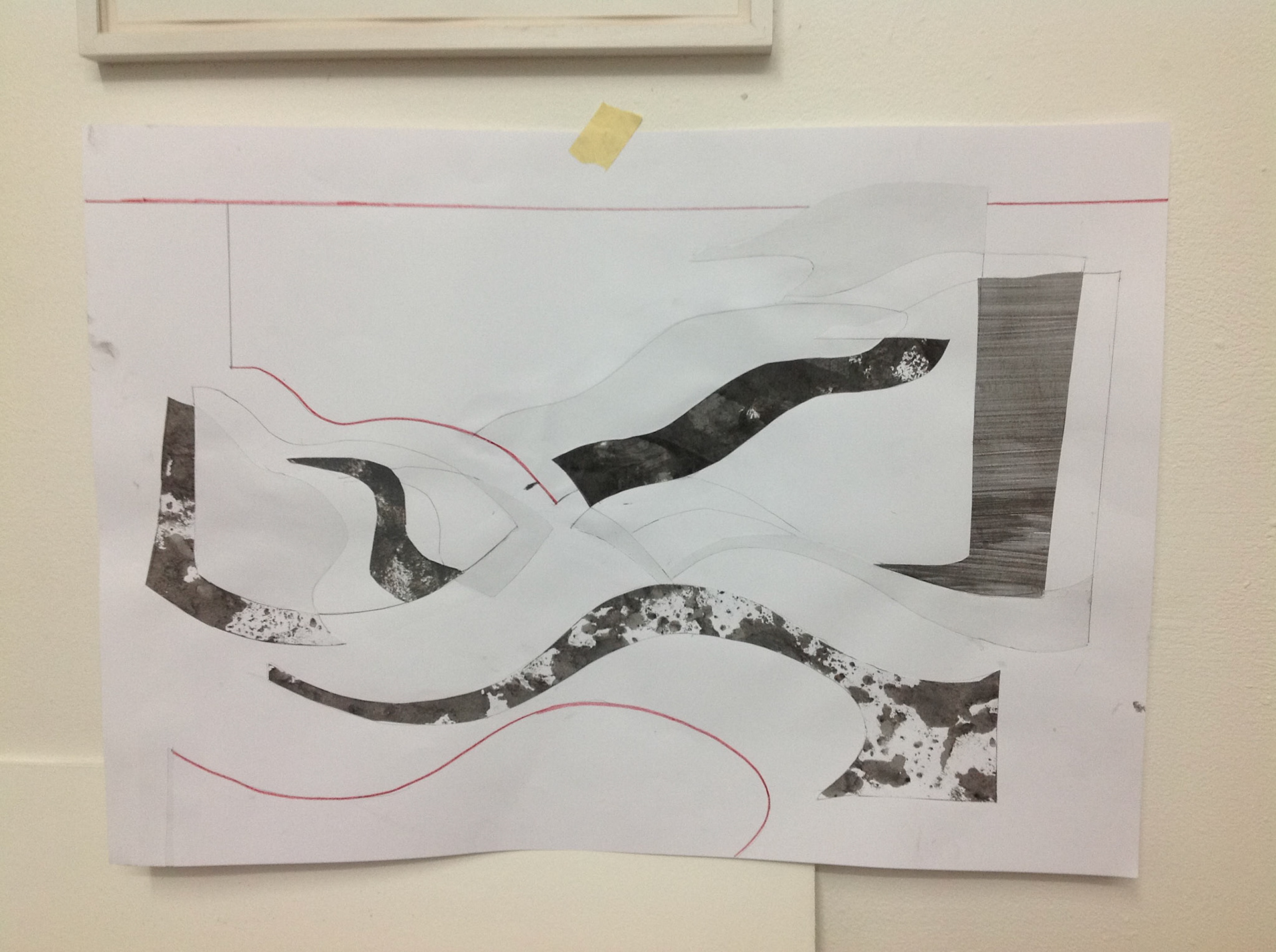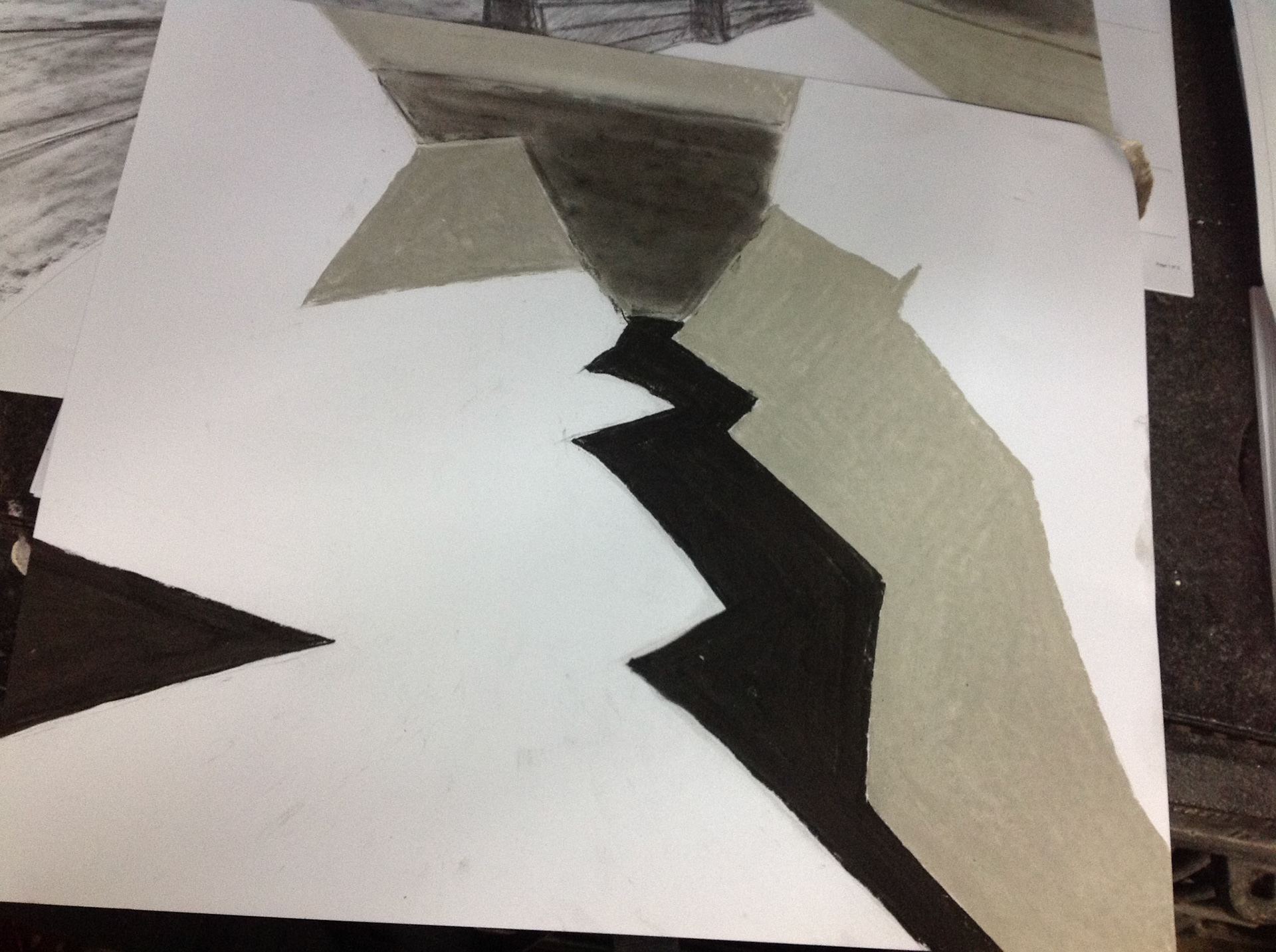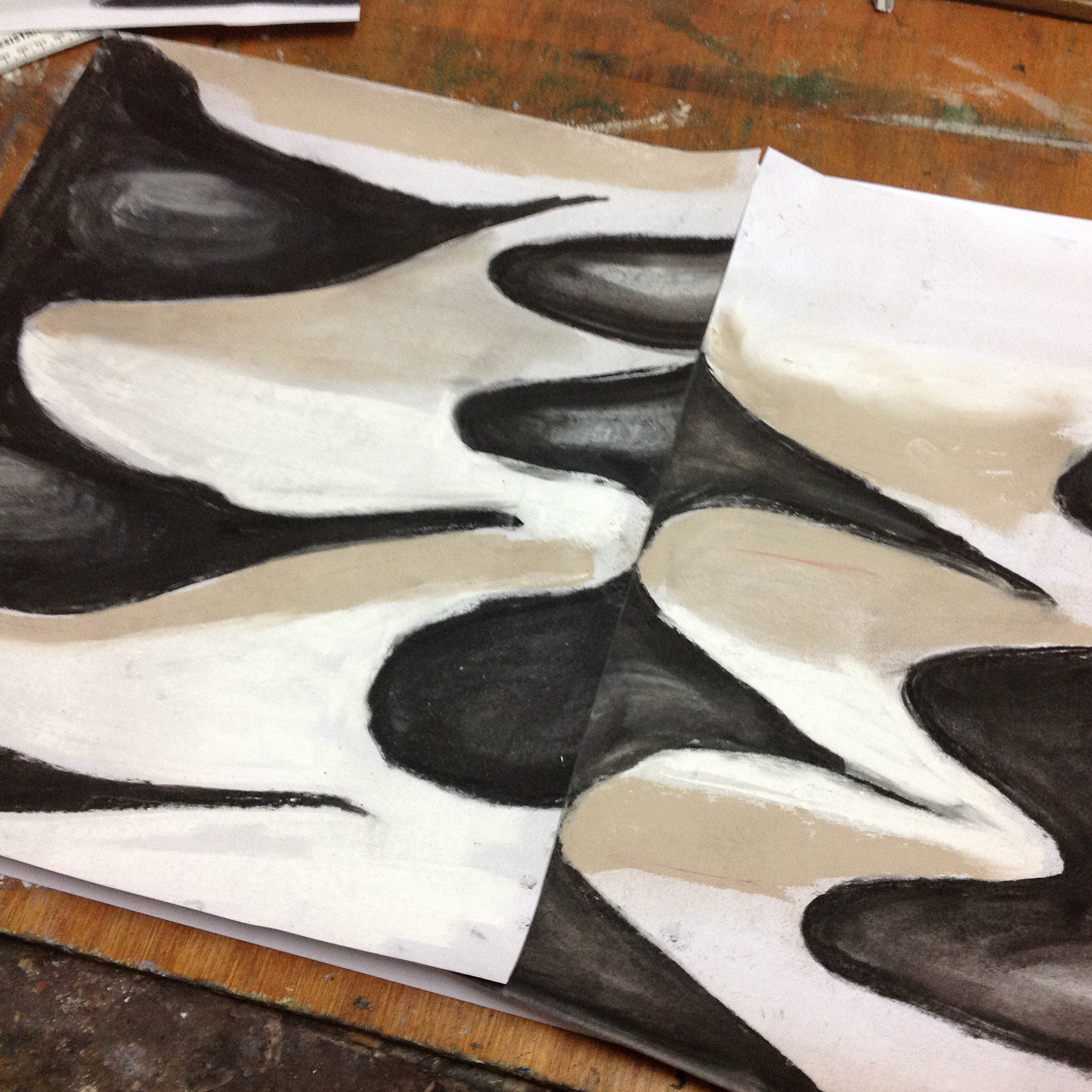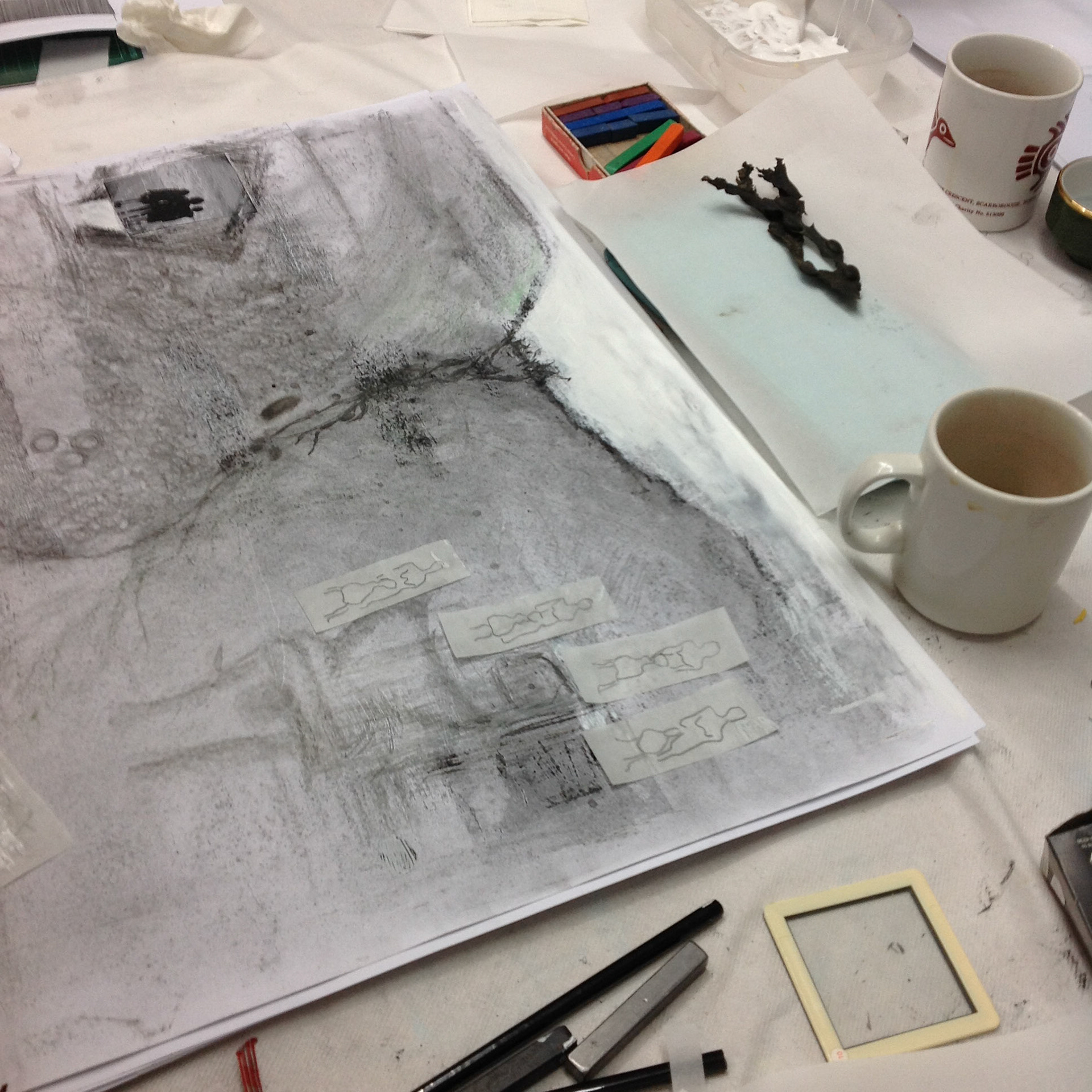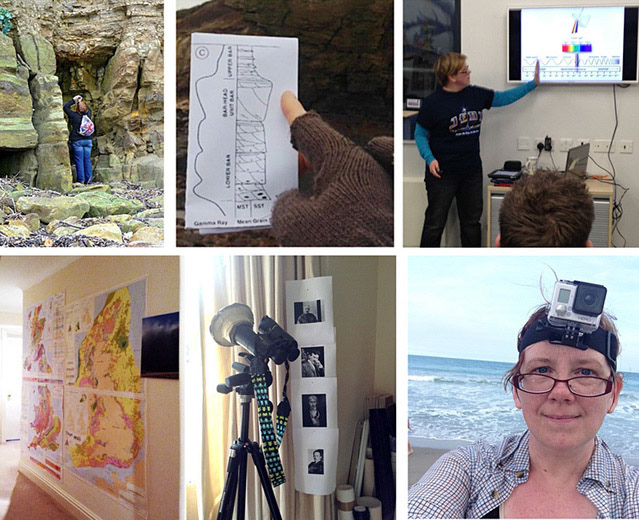 As you may have figured out by now, I'm more than a bit of a geek!
While creating paintings based on the sea and cliffs, and drawings based on geology and fossils, I also study science. For fun.
You see, once art became my profession I realised I needed a new pastime. So I went and studied physics, primarily astrophysics. (BSc) For fun. Then some years ago, as I was walking and cycling the coast for my paintings, I hit a sort of "this is amazing" threshold and realised I HAD to know more about the cliffs and shore I was seeing. So I studied some geology. (Undergraduate diploma). Now I'm working on my MSc in Space Science and Technology, again for fun.
So you can sort of see why mixed in with my art I have binoculars in the studio window, sketch star clusters, do geology field notes, collect fossils… even though I'm very much an amateur in all the science subjects, I tackle researching them with relish!
But I bring this passion into layman's level talks about art and science together. If you'd be interested in a local geology or astronomy themed talk just get in touch!